Courses
Browse for teacher training, webinars workshops here! Explore the methods that will help you grow as a tutor.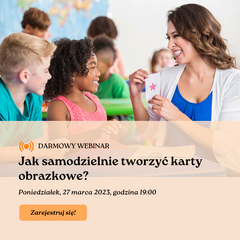 Darmowy webinar - Jak samodzielnie tworzyć karty obrazkowe?
Czy podczas lekcji, które prowadzisz korzystasz z kart obrazkowych, czyli tak zwanych flashcards? Czy chciał*byś nauczyć się wykonywać je samodzielnie? Wpadnij na webinar, który poprowadzę już w najbliższy poniedziałek, 27 marca o godzinie 19:0...
---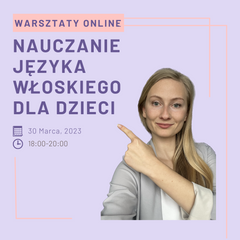 Jak uczyć dzieci języka włoskiego? - warsztaty po Polsku
Ciao, kolego/koleżanko po fachu!
Szukasz ciekawych sposobów na poprowadzenie zajęć z dziećmi? Nie masz czasu na ciągłe poszukiwanie materiałów? Chcesz się rozwij...
---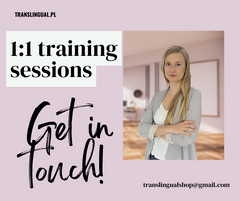 Teacher training sessions with Ada
Meet me to ask questions about worksheets, teaching methods or ideas for your classes. I have helped teachers gain confidence in the classroom and find the best methods that suit their needs. In my career I have ...