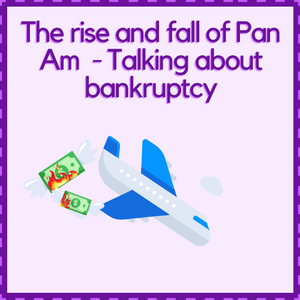 Translingual
The rise and fall of Pan Am - Talking about bankruptcy
Regular price
€0,00
€0,00
Unit price
per
Tax included.
Language: English

Level: B2/C1/C2/Business English

Number of pages: 2

Worksheet time: 90'
This Business English worksheet is based on a video which presents a story of an iconic airline - Pan Am. Students learn vocabulary related to bankruptcy followed by an introductory speaking exercise. After watching and discussing the video, students are given 3 inventive activities based on a problem, a task and a project.
Problem-based, task-based and project-based exercises will introduce a lot of creativity in your classroom. We believe that doing exercises based on real life cases allow a student to think more deeply about a problem, without realizing they are learning a foreign language at the same time. You can divide your class into groups or assign these tasks individually. Give your students time to discuss their ideas. This lesson usually takes up to 1,5h in class and is dedicated to B2/C1/C2 students.
---