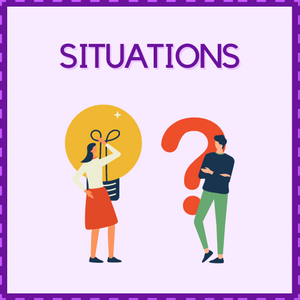 Translingual
Situations
Regular price
€0,00
€0,00
Unit price
per
Tax included.
Language: English

Level: A1-B1
Number of pages: 6
Worksheet time: 1h-2h
This worksheet is designed for students of different levels and can take from one up to two hours to complete. It is up to you to decide what form you choose to perform this task: you can work in pairs, in groups or solve these situations individually.

The file consists of 6 pages in which you will find 17 different situations, such as: asking for directions, ordering food, offering help.

It is a fantastic and practical resource that will help you use the English language in everyday situations.

You can download this worksheet for free.
---