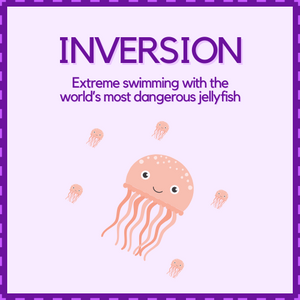 Translingual
Inversion - extreme swimming with the world's most dangerous jellyfish
Regular price
€4,00
€0,00
Unit price
per
Tax included.
Language: English

Level: B2/C1/C2

Number of pages: 3

Worksheet time: 90'
In this lesson students practise the use of Inversion. The topic is introduced step by step, first by warming up and starting a discussion about your students' bucket list. Next, they are asked to read three quotes containing inversion, after which they find out more about its structure. Students are going to learn such phrases as: 'no sooner… than', 'under no circumstances', 'at no point' etc. The explanation is followed by watching a Ted Talk video and filling gaps in the sentences. The gaps are based on the speaker's words so make sure your students listen carefully.
Finally, students reach the point of no return - paraphrasing! This exercise is extremely important at this level and it can be used as a preparation task for FCE, CAE or CPE exam.

The worksheet ends with a speaking activity in which students are asked to finish the sentences.
---