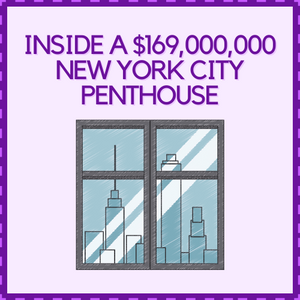 Translingual
Inside a $169,000,000 New York City Penthouse
Regular price
€5,00
€0,00
Unit price
per
Tax included.
Language: English

Level: B1/B2

Number of pages: 3

Worksheet time: 60'
Inside a $169,000,000 New York City Penthouse - English for real estate

This lesson plan is dedicated to real estate agents, property managers, landlords, tenants, brokers, investors or anybody else who would like to discover the vocabulary related to real property. The worksheet is divided into 3 parts: vocabulary, comprehension and speaking.

Vocabulary
Students learn such words as listing, tenant, lease and many others. First, they have to match the words to their definitions. Next, they fill gaps in the sentences and they answer a few questions, which makes the lesson very practical.

Comprehension
In this part, students watch the video, answer the questions and observe the adjectives used to describe an apartment. Then, they describe views, design, furniture, ect.

Speaking
Finally, your students have to show their client around an apartment and convince him to buy it. They will see four different pictures of the place.
---