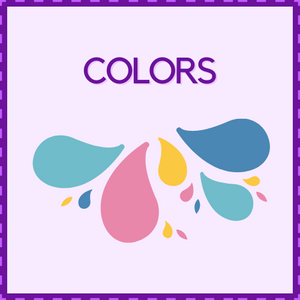 Translingual
Colors
Regular price
€0,00
€0,00
Unit price
per
Tax included.
Language: English

Level: A1

Number of pages: 3

Worksheet time: 30'
This worksheet contains various activities for learning colours and is designed for beginners, who are just starting their adventure with the English language.

Pictionary
The lesson begins with vocabulary exercises. First, students connect words to pictures.
Next, they have to complete sentences with the missing words.

Speaking
Students have can ask and answer simple questions about colors. It also teaches them some other basic words and lets them practise what they have just learned.

Song
Students listen to the song and complete the lyrics with the missing words.

You can download this lesson for free.



---