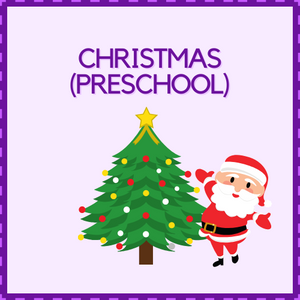 Translingual
Christmas (preschool)
Regular price
€2,00
€0,00
Unit price
per
Tax included.
Language: English

Level: preschool
Number of pages: 7
Worksheet time: 60'
Merry Christmas (preschool)

This is a set of worksheets for your kindergarten/preschool/primary school students. They do not require any reading or writing skills so you can use them with your youngest pupils.

What will you find in our set?
- 8 flashcards with pictures
- a four-page coloring book
- spot the difference activity

With these worksheets students practise vocabulary related to Christmas. They are going to learn new words, such as: present, stocking, star, ect.. We recommend playing different flashcard games e.g. guessing game, "show me", hide and seek. Check out our ideas for flashcard games here: https://translingual.pl/blogs/translingual-blog/how-to-use-flashcards-with-preschool-students-in-your-esl-efl-classroom

Based on the given activities, your students will have the opportunity to say out loud the words they have just learnt. While completing the coloring books, you can ask your students some questions, e.g. "What color is your reindeer?", "Where is the snowman?". Spot the difference exercise will get your students talking. Ask them to tell and show you the differences.

What do you think? Share your ideas in the comments!

---